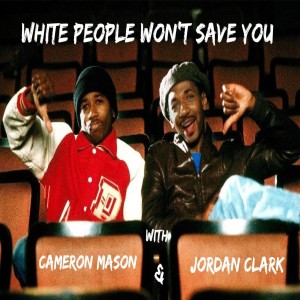 Wednesday Jul 27, 2022
Soul Man (Feat. Karen Tongson and Wynter Mitchell-Rohrbaugh of Waiting to X-Hale)
HOW DID NO ONE KNOW HE WAS WHITE!?!?
Sorry, getting ahead of ourselves. This week, Jordan and Cameron discuss a movie people have been asking for again and again. 1986's Soul Man.
Look, C. Thomas Howell is in black face. Period. That's the movie. But we are so very lucky to be joined by the perfect guests to discuss this train wreck, Wynter and Karen from Waiting to X-Hale! 
There's so much to discuss here. Karen and Wynter discuss seeing this movie in theaters. We talk about the absurdity of "tanning pills", C. Thomas Howell and Rae Dawn Chong getting married (!) after this movie and their continued defense of the film. And the fever dream of a music video that came out with the movie. 
Karen and Wynter are incredible. Truly. So smart and funny and obviously you want more from them. So follow Karen at @Inlandemperor and check out her work and books at Karentongson.org. You can find Wynter at @wyntermitchell. And find Waiting to X-Hale wherever you podcast! 
As always, check us out on Twitter @white_pod and write into us at whitepeoplewontsaveyoupod@gmail.com with all of your thoughts, movie recommendations, caucacity, and more! And finally, if you'd be so kind, subscribe, rate and review wherever you get your podcasts! 
See y'all next week! 
Comments
(0)
To leave or reply to comments, please download free Podbean or